Mon, August 6, 2012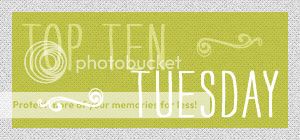 It's Top 10 Tuesday (hosted at The Broke and the Bookish) and the topic is:
Top 10 Posts on Your Blog
That Give the Best Picture of You
I'm Anna. I read. A lot. And I write about it on this blog.
See. That's me. Reading.
Anyway…this is what you should know about me.
First and foremost: I'm ridiculously goofy.
I make absurd posts and illustrate them with really awful stick figure drawings. Here are a few examples…
2. The video that started it all: My Vampire Academy review
3. The one where I show you everything you need to know about this blog using some really ludicrous charts
4. The one where I give you paranormal dating advice based on my years of reading vampire/angel/demon/etc. love stories. You're welcome
5. The one where analyzed the evolution of YA and predicted, with alarming accuracy, the recent surge in mermaid novels
So, that's a good look into a large portion of my personality. Me in a nutshell.
But, truly, I can be pretty serious, too.
6. My favorite is this really personal, introspective post about why I read YA. The comments on it really lift my spirits whenever I'm feeling down about blogging. I love you guys.
And, this one will be no surprise, but you should know that authors are my rock stars.
7. This is my page of me hamming it up with some of my favorite authors. Megan McCafferty, you're missing. Let's make this happen.
Oh, that reminds me. You should also know I'm obsessed with McCafferty's Jessica Darling series.
Plus, I love nothing more than swoony kissing books. 
9. I'm sort of shallow, but I hope you like me anyway.
But, most of all, you should know that I love everyone who reads this blog and all the bookish friends I've met through it.
And, eep, yes, that's me! Hi!