Mon, April 30, 2012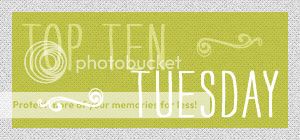 It's Top 10 Tuesday (hosted at The Broke and the Bookish) and the topic is:
Top 10 Books That Should Be Made Into Movies
1. Sloppy Firsts by Megan McCafferty
Oh, c'mon, we all know by now that 85.5% of all my Top 10 lists start with this book. Let's just acknowledge that I'm ridiculous and move on…because you know this would make a damn good movie!
Thankfully, it may be in the works. Anna Christopher is working on the screenplay right now, and what I saw in a sneak peek of her vision of it is just…YES. She gets it, so I'm in.
And, look, yeah, there will never be an actor who fits everyone's visions of Marcus Flutie. But whatever, I'm the type of person who never judges a movie based on a book by its cover. If that makes sense. Have faith till you see it, is all I'm saying.
Anyway, my dream Marcus is too old now:
Yes, Eddie Redmayne. Let's discuss why. First of all: Rooster hair. Red rooster hair. Second, I just reread the series and realized how often Marcus is described as "lanky" with a really angular face. Hello, Redmayne!
But my dream Jessica (Ashley Rickards from Awkward) is still age-appropriate, no?
HAHA, c'mon, these are total Jessica faces and you know it.
2. The Statistical Probability of Love at First Sight by Jennifer E. Smith
Oooh this book would be the perfect romantic comedy. The entire time I read reading it, I got the same fuzzy feeling I get while watching a good movie. This. Must. Happen.
For Oliver, I pictured Julian Morris from Pretty Little Liars…maybe because of his British accent. Again, too old, but cute, so let's just imagine, yeah?
3. The Fault in Our Stars by John Green
Oh, sure, we'd sob like babies. But it's SO GOOD that I think it could maybe work as a movie.
4. Heist Society by Ally Carter
The teen version of Ocean's 11 and Italian Job? This was made to be a movie.
5. Stealing Heaven by Elizabeth Scott
Same reasons as above. Plus, everyone likes thievery movies.
And I realize I'm only sharing my casting opinions for the male parts. But, WHATEVER, I can't control my brain. Brando Eaton (I know him from Dexter) looks young cop-ish enough to be a good Greg.
6. Cinder by Marissa Meyer
Think of how many Cinderella remakes you've seen. Now, add in all the ones you've seen that were made-for-TV movies you watched on the Disney Channel but were too ashamed to add. See? They never get old. Plus: CYBORGS!
7. Um…ermm…
Okay, I got too distracted by mental casting to come up with more. But obviously Divergent and Legend and Across the Universe would be cool, but they'd be too big budget. Still, they're on my wish list.
And can I say one that I DON'T want to be made into a movie? Shiver by Maggie Stiefvater. Two words: CGI wolves.
No, thanks.